Non-Zero Bitcoin Addresses Reach New All-Time High of 400 Million Milestone
#crypto #bitcoin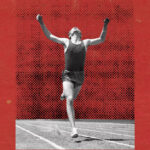 Mainstream bitcoin adoption has been the mantra since Bitcoin launched in 2009. While Bitcoin is far from replacing fiat as a payment option, 2021 has shown us the world is adoption bitcoin at a rapid rate.
Confirming this, blockchain data and intelligence provider, Glassnode, has reported that the number of Bitcoin addresses with a non-zero balance has reached a new all-time high of 38.76 million addresses.
The number of Bitcoin addresses with non-zero balances. Source: Glassnode
Prior to this milestone, the highest ever non-zero BTC addresses (38.7 million) were recorded on April 23. The number of Bitcoin addresses has continued to increase since April, despite Bitcoin's correction that has sent its price from $68k down to $56.8k.
BTC Price Drop is Not a Concern
While Bitcoin is going through a turbulent period, on-chain activity has increased significantly. In addition, there has been an increased inflow from institutional investors, with investors injecting $114 million in the last week.
Solidifying this point, the spending from long-term holders has been reduced. Rather than sell-off, investors are adding more positions, believing that Bitcoin would surpass its previous highs.
Judging the adoption of Bitcoin by the number of Bitcoin addresses has a major flaw – an individual can own more than one Bitcoin address, and exchanges can hold the BTC of multiple users in one address
The steadily growing number of bitcoin addresses shows that more people are turning to Bitcoin.
Join to get the flipside of crypto
Upgrade your inbox and get our DailyCoin editors' picks 1x a week delivered straight to your inbox.
[contact-form-7]
You can always unsubscribe with just 1 click.
Bitcoin News, all time high, Bitcoin, Bitcoin AddressesRead More
OhNoCrypto
via https://www.ohnocrypto.com
, Khareem Sudlow