CryptoUnit WCRU Tokens: An Opportunity to Be Co-Owner of the Global Investment Portfolio
#crypto #bitcoin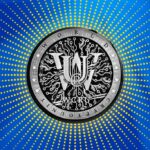 The CryptoUnit project announced the upcoming Stage Two and WCRU tokens sales beginning on February 22. Early investors can still take the opportunity to join a revolutionary project.
CEO and prominent investor Andrey Khovratov, who keeps on surprising the crypto community with innovative high-tech projects, in an exclusive interview with DailyCoin, shared his vision for the future of the CryptoUnit project and crypto investment.
Balanced and reliable investment portfolio
CryptoUnit offers an opportunity to its community to become a shareholder of a Global Investment Portfolio, which operates in 20 sectors of the investment market. With 20 years of experience in the investment business, Khovratov highlights that international investment instruments are not as comprehensive as they could be and has introduced his blockchain-based solution, which helps investors worldwide get the highest value.
"My main goal was to create a global investment portfolio, which would be balanced, reliable, and would yield high returns in the future to its investors, and the WCRU token represents such an opportunity. The WCRU token represents a stake in the portfolio," 
explained Khovratov.
WCRU security tokens (WorldCRU) are digital shares of the Global Investment Portfolio CryptoUnit, issued through an STO (security token offering) procedure, which reflect a proportionately corresponding share in the company and the right to participate in the distribution of profits.
"We consulted with many specialists and created a security token that would reflect the global investment portfolio. I, as an investor, invested in different markets, but there were very few companies that offered a wide range of instruments in the investment market," 
shares Khovratov.
An investment that brings a constant income
Investing in the WCRU token will guarantee a constant income to the investors. Tokens can be staked on the blockchain to receive passive income in the form of UNTB blockchain tokens. In addition, there are monthly payments under the loyalty program and dividends from the return on assets of the Global Investment Portfolio. After defrosting, their WCRU tokens can be sold on the stock exchange at market price or exchanged directly with other participants (P2P transfers).
"As an experienced investor, I have always been surprised when a company starts making good money in approximately 3 to 5 years, but for some reason, they pay dividends once half a year, once a quarter or once a year,"
said Khovratov.
Khovratov states that the company's primary objective is to share the profits with the investors, partly paying them as dividends, partly reinvesting in development and market expansion, and the growth of different companies. Khovratov reassures that GlobalUnit has created a system where investors can influence their returns, unlike many competing companies in the market.
"Today, we may pay dividends once a year, but the time will come when we will pay dividends once a quarter, and our goal in 3-5 years is to pay dividends once a month. It's simple - the more we earn and consequently the more our investors earn," 
says Khovratov.
The company aims to involve its investors to convert them into dedicated followers and contribute to the ecosystem and individual projects of the holding.
"For example, we have a perfume project. We want our investors to enjoy a high-quality product and be able to influence their returns by recommending it to their friends or anyone else for that matter. If someone makes a purchase, they receive an income, both the referral income and income from investments,"
explains Khovratov.
Khovratov believes in governance where all participants have sovereign rights. That's why people are going to be an essential part of the company and co-own it. This is also possible because of the technological solutions.
The company created their blockchain using the EOS code, which uses a consensus algorithm called DPoS (Delegated Proof-of-Stake). 21 nodes participate in the consensus and contract signing, making the process sociocratic. Participating in the consensus makes node holders producers, empowers them to set up their businesses and contribute to the development of the GlobalUnit ecosystem, and be confident in the equitable allocation of profits and returns.
"Sweden is implementing this notion where every person should be paid the amount of money proportional to the value they bring to society. We applied the same principle to investments and added a blockchain to it," 
notes Khovratov.
The implementation of the CryptoUnit program consists of several phases of issuing WCRU tokens, during which 80 billion tokens will be issued, 8 billion of which are the remainder to provide liquidity. In 4-10 years, CryptoUnit plans to sell from 40-72 billion WCRU tokens in the amount of $10-100 billion.
"Our ultimate goal is the New Economic Evolution of the World, NEEW for short, where every person would have extensive opportunities and participate in equitable redistribution of income and capital, not like the way it is today,"
assures Khovratov.
Even though the project is still in its early phases, having experience from numerous successful projects, Khovratov is confident about the future and that the company will show massive development in the next five to ten years. He assures that investors that join this year will receive payouts this year.
International investment instruments can be innovated by using blockchain technology. GlobalUnit solution and WCRU tokens will enable investors to get a constant income. The ecosystem empowers the community to set up their businesses, contribute to the development of the ecosystem, and assures the equitable allocation of profits and returns.
Join to get the flipside of crypto
Upgrade your inbox and get our DailyCoin editors' picks 1x a week delivered straight to your inbox.
[contact-form-7]
You can always unsubscribe with just 1 click.
Market News, Cryptocurrency, CryptoUnit, WCRURead More
OhNoCrypto
via https://www.ohnocrypto.com
, Khareem Sudlow