Ontology Makes a Strategic Investment in STP Network
#crypto #bitcoin
Coinspeaker
Ontology Makes a Strategic Investment in STP Network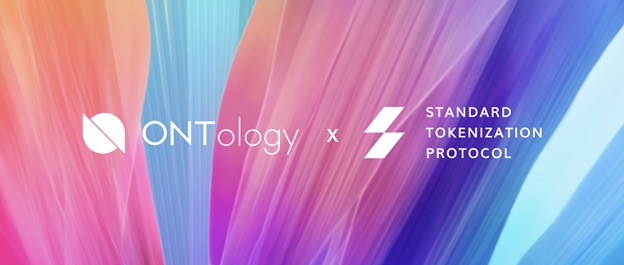 Ontology has made a strategic investment in STP Network to strengthen its existing strategic partnership and further promote strong collaboration between their two communities.
Ontology will use STP Network's infrastructure and resources to strengthen its global presence and grow its existing community. STP will not only support Ontology with community, marketing, and operational resources as a core partner but also look to establish important collaboration opportunities including building a compliance layer on top of Ontology's network which would allow for the compliant tokenization of any asset on the Ontology chain. Tokenizing assets that conform to the STP-Standard on the Ontology chain will be an important step towards launching high quality assets on its blockchain and bring tremendous value to both networks.
Additionally, the two companies will also collaborate via shared resources across global lines – helping each other access and grow in important blockchain markets in Asia and the West. This will include integrating each other's communities through events, marketing activities, and shared community initiatives.
About Ontology
Ontology is a high-performance public blockchain project & a distributed trust collaboration platform. The Ontology blockchain framework supports public blockchain systems and is able to customize public blockchains for various applications. Ontology also supports collaboration among chain networks with protocol groups.
Ontology's core team is composed of experts in blockchain technology, distributed application development, product management and business development, as well as experts from global financial institutions.
About STP Network
STP Network is a globally compliant open-source standard and decentralized network that allows for the compliant and transparent tokenization and issuance of any asset, improving the way digital assets behave and how individuals interact with them.
Tokenized assets in the STP ecosystem are enabled with new asset features that eliminate the hassle of manual and labor-intensive back-end processes. STP helps lower the barrier to entry for accessing digitally native assets by allowing for fractional ownership, thereby removing illiquidity discounts and creating flexibility for the assets.
STP (Standard Tokenization Protocol) will collaborate with top blockchain project Ontology to offer new types of benefits to STPT token holders – follow our official accounts for more upcoming information!
If you're an issuer interested in tokenizing your asset, please reach out to us via email, follow us on Twitter, visit our page at Medium. Join our communities: Telegram, WeChat: STP_Official.
Block72
Anyone interested in learning more about Block72 can visit us at: https://block72.io/
For blockchain projects looking for investment banking services, please reach out to us at: info@block72.io
Ontology Makes a Strategic Investment in STP Network
OhNoCrypto
via https://www.ohnocrypto.com
Kseniia Klichova, Khareem Sudlow